Sian Berry explains
Sian is the Green Party candidate for Mayor of London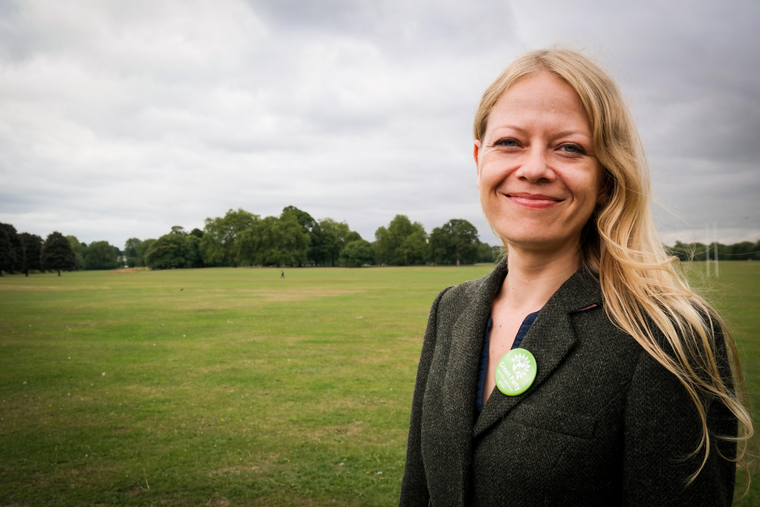 "The election for London Mayor is very different to a normal election."
"You get 2 votes - so if your 1st choice isn't voted into the top 2, your 2nd choice gets counted instead."
"This means you can vote for a Green Mayor as your 1st choice, to show you want a Mayor who will take all of the crucial decisions London needs (that Sadiq Khan simply won't), to tackle the climate emergency, to stop air pollution, fix the housing crisis, and to make London much fairer."
"Your 2nd choice is a backup - so you can put the current Mayor or one of the others as your safety option."
In 2016, hundreds of thousands of Londoners voted for Sian 2nd and Sadiq Khan 1st, when voting Sian before Khan would mean the Tories still lost but they would have sent a powerful message that London must be Greener - and we can't wait.
So says the Electoral Reform Society, in their guide to this voting system
Peter Tatchell is voting for Sian Berry
Celebrated human rights and LGBT equality campaigner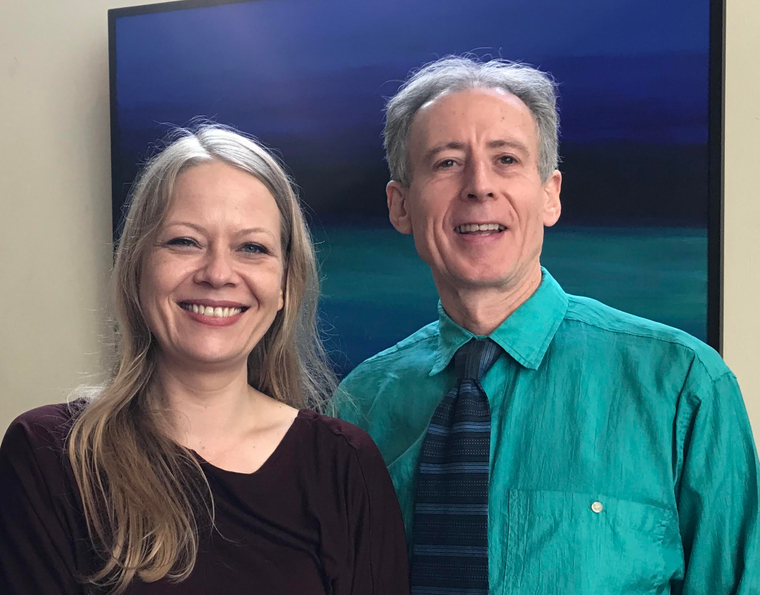 Peter says:
"I want Sian to be Mayor of London. I've known her for over a decade and have seen just how dedicated she is to improving the lives of all Londoners."
"We face huge challenges in London - and climate breakdown is one of the biggest challenges of all. Sian is the only person I trust to get all the big decisions right, and fix problems that have been left unaddressed for too long."
"That's why I'm voting Sian before Khan. I don't want the Tories to win and the London election system means that I can give my first preference vote to Sian and my second preference to Khan and be assured that I can lock the Tories out. Please consider doing the same."
Londoners rate the Green Party as their most liked party
Over half of Londoners have a favourable view of the Green Party, according to research by YouGov.
No other party can say they are liked by over half of people living in London.
If everybody who likes the Green Party, voted Sian before Khan (or others!) - we could dramatically change our city.
Caroline Russell is voting for Sian 1st
Caroline is a Green Party member of the London Assembly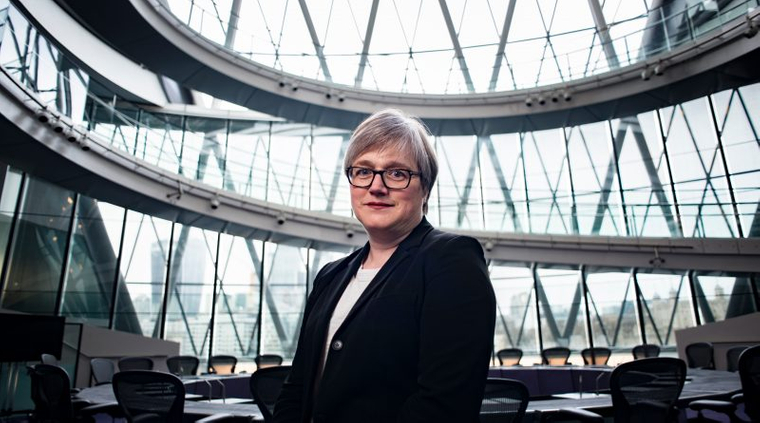 Caroline says:
"It's incredibly important that Londoners thinking of voting for the current Mayor vote Sian before Khan."
"In 2016, around 25% of Londoners voted for Sian either 1st or 2nd, and we know that Londoners rate the Green Party as the one they like the most."
"We could transform London if everybody realised that this election is different. Voting Sian before Khan or others, means Sian really could win."
"And because everybody has a 2nd choice vote, voting Sian as your 1st choice doesn't make it any more likely we'll get a Tory Mayor."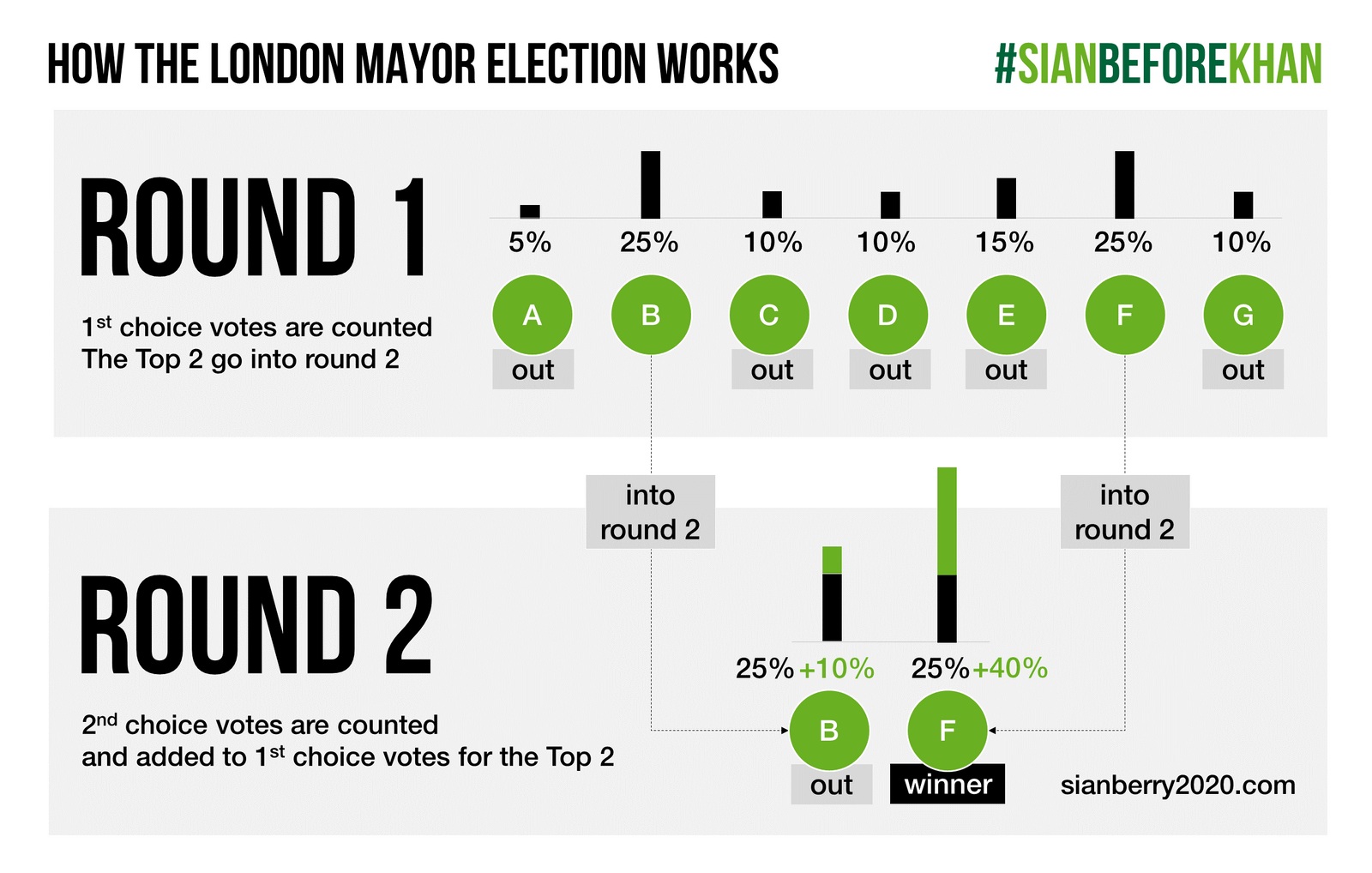 Are you supporting Sian too?
We need you with us! Sign up below to keep up to date with the campaign